Your Trusted Used Car Dealer
At Harrisonburg Ford, we are proud to serve our dedicated customers throughout the Valley and are honored to be one of the leading used car dealers in Harrisonburg, VA.
If you're in the market for a quality crafted used car, truck, or SUV, visit our used car dealer today. We are pleased to offer some of the best used models from the leading automaker, Ford. Along with great Ford models, our carefully selected certified pre-owned inventory also includes a range of other automakers, including Honda, Toyota, Nissan, and much more.
Our dedicated and friendly staff is ready and willing to help you navigate all your options as you find the perfect used vehicle to meet your needs.
Shop Used, Save Big
You can look forward to significant savings around every corner when you shop used. Shopping use allows you to get into a quality car, truck, or SUV at an unbeatable price.
Shopping use also allows you to stretch your budget further than you would have otherwise. You can get more bang for your buck when you shop pre-owned, as you'll be able to incorporate additional tech, comfort, and luxury features that you wouldn't have been able to otherwise if you shop new.

More Ways To Save
You can also look forward to saving money when it comes time to register and insure your vehicle. Because used cars have a lower value than their newer counterparts, insurance companies can help secure you at a much lower rate than if you were to register a newer model.
Perks like this make purchasing a used Ford car, truck, or SUV one of the best financial decisions. Not only are you getting a vehicle at a great price at Harrisonburg Ford, but you're getting a dependable model that will last you for years to come.
Experience The Power Of A Used Ford F-150
America's most loved truck, the Ford F-150, remains to be a workhorse, even if you buy it used. At Harrisonburg Ford, we're proud to offer several used Ford F-150 models to suit your automotive and lifestyle needs.
When you shop our lineup of used and certified pre-owned Ford F-150s, you can look forward to an array of undeniably attractive options. Whether you are looking for a standard F-150, a fully loaded model, a workhorse, or a different make, we will help you find a truck you will love.
See How Used Cars Hold Their Value Year After Year
Few automakers do a great job offering models that hold their value well. When it comes to Ford, you can look forward to some of the best cars, SUVs, and trucks that hold their value year after year.
When you shop used, opt for a model that does a great job holding its value. You can reap the financial benefits when it's time to let it go. When you work with the experts at Harrisonburg Ford, we will help you navigate all your options so that you know you're spending your money on a dependable, reliable, and financially sensible vehicle.
Find Your Next Used Ford At Harrisonburg Ford
If you're ready to find a used car, truck, or SUV that meets your automotive and lifestyle needs, turn to Harrisonburg Ford. Our full-service dealership is staffed with friendly industry experts who will walk with you during every step of the car buying process.
The exceptional service you can expect, coupled with an impressive selection of used and certified pre-owned vehicles, has allowed us to be one of the best used car dealers in Harrisonburg, VA. Visit our showroom today to explore our quality selected inventory for yourself.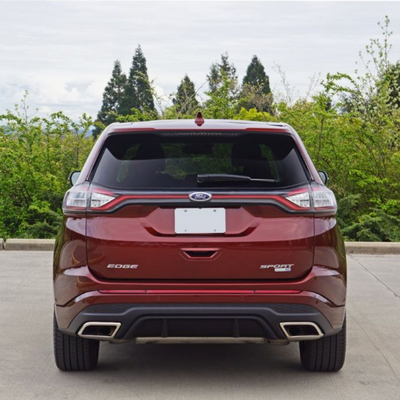 Get More in a used car
When you own a used car, you're confident in every mile you spend behind the wheel; and because you know the quality and reliability of Harrisonburg Ford used cars, you know that means many, many miles. That confidence in what comes under the hood is matched with the confidence you need in the safety of you and your passengers. Ask the dedicated Harrisonburg Ford team about the used car you are interested in to see how the your favorite model goes above and beyond to keep you safe.